BleacherReport.com
continues their series of team-by-team mock drafts, projecting the best-case, most realistic and worst-case scenarios for each team. As we move forward we'll combine these mocks in to three-team packages for easier consumption.
Take a look!
---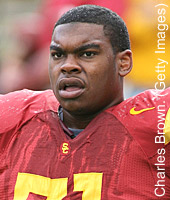 Green Bay Packers
The Green Bay Packers are one of the hottest teams in the NFL going into the 2010 season. And going into the draft they will look to add to an already explosive offense by giving quarterback Aaron Rodgers a few more weapons to play with.
Their defense is strong since there has been a focus on drafting on that side of the ball for the past few seasons. The only pressing needs are in the secondary.
The following is the best-case, worst-case, and most likely scenario for the first four rounds of the draft, plus a shot-in-the-dark guess at the Packers fifth-round selection.
Full Mock
---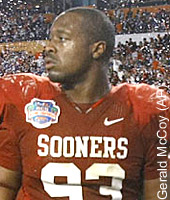 Tampa Bay Buccaneers
The Tampa Bay Buccaneers are in the second year of their rebuilding process, and are sitting pretty at the top of the first round of the 2010 draft. But, if they don't choose wisely they could get burnt and take a step backwards.
In 2009, the Bucs found their franchise quarterback in Josh Freeman, but there are still plenty of roster holes that need to be filled come April.
Full Mock
---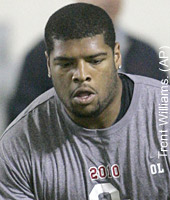 Pittsburgh Steelers
The Pittsburgh Steelers have done a great job filling in some needs so far this offseason. Bringing back Ryan Clark was a huge decision, and he has proven himself to be a very good safety paired with Troy Polamalu.
The Steelers then went out and signed safety Will Allen and receivers Antwaan Randle El and Arnaz Battle. These moves filled in some holes in the reserve positions, and will surely help the Steelers come April. They can now pick the best players available, and continue to build for the future.
Full Mock