BleacherReport.com
continues their series of team-by-team mock drafts, projecting the best-case, most realistic and worst-case scenarios for each team. As we move forward we'll combine these mocks in to three-team packages for easier consumption.
Take a look!
---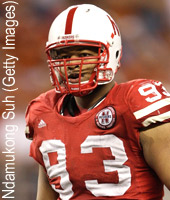 St. Louis Rams
The St. Louis
Rams
have a lot of holes to fill.
They need about as much help as a blind quadriplegic calling a suicide hotline.
They can address some of their needs via free agency—a big new wide receiver here, an offensive lineman there, maybe even a veteran quarterback to groom the star of the future.
Aah, the future.
The Rams were the third youngest team in the NFL last season, and look to remain young in 2010 because the majority of their needs will be met during April's draft.
Full Mock Draft
---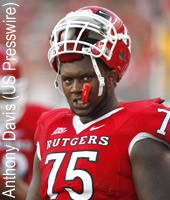 San Francisco 49ers


Even when you have eight picks - two in the first round no less - each selection must count.
While an emerging team like the 49ers can always stand to improve just about anywhere, some needs are far more important to fill than others.
The offensive and defensive line, the secondary and a dynamic kick/punt returner on special teams - all are areas the team needs to solidify prior to the beginning of the 2010 season.
The offensive line allowed too much pressure and too many hits on the quarterback, while conversely the defensive line generated too little pressure on opposing signal callers.
Full Mock Draft
---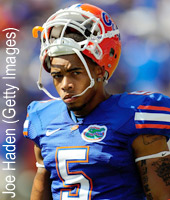 Kansas City Chiefs
Truth be told, GM Scott Pioli could pick just about anyone with the fifth overall selection, and that pick almost certainly would be an upgrade over the player who played that position in 2009.
What fans need to understand however, is that the draft isn't solely about who a team can grab with their first-round pick. The draft is about leveraging each and every pick against the available talent pool, and acquiring guys in each round that can help your football team.
In this mock draft, I've put together a group of players that should all be available when the Chiefs' pick comes up in each round. Even better, six or seven of these guys could very well start for this team next season.
Full Mock Draft