BleacherReport.com continues their series of team-by-team mock drafts, projecting the best-case, most realistic and worst-case scenarios for each team. As we move forward we'll combine these mocks in to three-team packages for easier consumption.

Take a look!



---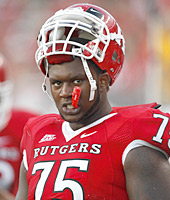 Buffalo Bills

The Buffalo Bills 2010 Draft… So many holes to fill, and so few picks to do it.
In conducting research for this article, it was clear that one individual player can be found being projected as many as six rounds above or below another draft expert.
To show you how crazy the mocks are: one site had four of their six writers predicting that the Bills would use their first pick on an offensive tackle. That's fine, but then you realize that none of the four writers could agree on who the tackle was, because they each identified someone different. And that was for the No. 9 pick!
So, needless to say, don't fall off your chair if my results and your results vary. Expect it. Since no crystal ball was used in this exercise, nor were any card readers hired, I have no idea what round the Bills will draft their future quarterback, linebacker, running back, offensive line help, defensive line help, etc.
You'll see these positions addressed in multiple rounds.

Full Mock
---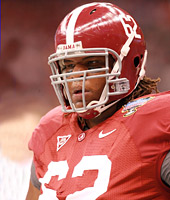 Pittsburgh Steelers
The Steelers' offensive line play in 2009 was abysmal, to say the least. While Ben Roethlisberger can be accused of holding on to the ball too long, he hasn't exactly had the time he needs to pass from the pocket.
In a best-case scenario, the Steelers are looking to address the offensive line with a big-time prospect, and Maryland's Bruce Campbell would still be on the board when they are picking at No. 18.
Campbell is a physical specimen at the left tackle position. Standing at 6'7", he has the length and reach that NFL teams salivate over.
And, if Campbell has scouts salivating over his height and length, then he has them drooling over the fact that he is abnormally fit for a man of his size and football position. Weighing in at only 310 pounds, the junior has the agility and quickness of a much smaller player. (He has been timed running a sub 4.9 in the 40).

Full Mock


---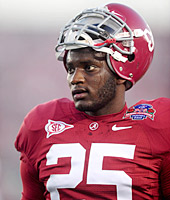 Oakland Raiders

The Raiders have many needs, and could go in several different directions. Free agent signees and availability will go a long way in determining the pick.
In round one, the best case scenario for the Raiders is to draft Rolando McClain. He's simply the best football player available, and no one can convince me otherwise.
Worst case scenario… Al drafts the best athlete available. That athlete is Taylor Mays.
In reality, however, McClain could be gone and the Raiders do need help on the offensive line. Should that be the case, Bruce Campbell may have the most upside of any left tackle available, and does fill the need.

Full Mock