The picks are in... See what Community members and experts are saying about your team's new players!

NFLDraftSite.com
|
NFLMocks.com
---
Pick #1: Lions select Matthew Stafford (QB, Georgia)
RichieStamos
(user)
:
Using the first overall pick for Matthew Stafford could turn out to be a great move for the Detroit Lions, because as far as physical tools go, Stafford has them.
He has a rifle for an arm, but the thing that concerns me is that Matthew Stafford can be fundamentally lazy at times. The Lions also have another 1st round pick acquired in the Roy E. Williams trade that needs to go to getting an offensive lineman... preferably a left tackle. I think the Lions should try to grab Andre Smith or Michael Oher, because let's face it, Jeff Backus isn't getting any younger although he has been a quality player for some time now.
So the Lions could seriously address some needs in this draft. They have three really prime picks. A pick did go to drafting a quarterback, but two should go to offensive linemen.
Thread: Lions get Stafford
---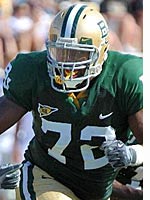 Pick #2: Rams select Jason Smith (OT, Baylor)


Chris Shellcroft
(NFLMocks.com)
:
The St. Louis Rams used the second pick in the '09 NFL Draft to pick Baylor left tackle Jason Smith.jason_smith
Smith's stock soared after the combine and he has now arrived as the official replacement for future Hall of Fame tackle Orlando Pace. The drama surrounding this pick was whether or not the Rams would select USC's Mark Sanchez. Maybe 10 years from now we'll look back on this scratching our heads. Currently, this is a solid pick as many consider Smith the best prospect in 2009 regardless of position.
For more commentary, check out
NFLMocks.com
.
---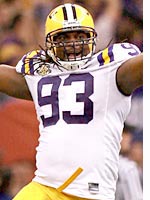 Pick #3: Chiefs select Tyson Jackson (DE, LSU)
Chris Shellcroft
(NFLMocks.com)
: LSU defensive end Tyson Jacksonwas the name on every one's lips after it was rumored that he was being eyetysonjacksond by the Chiefs at number three. Today, those rumors came to fruition as Jackson was announced as the third pick in '09 Draft.
Jackson, who stands 6′4″ and weighs 296 lbs, is an ideal fit for the Chiefs who are making the trendy switch to the 3-4 defense.
This now makes consecutive years of the Chief brass selecting LSU defensive linemen with a top 5 picks after selecting Glenn Dorsey with the 5th pick in 2008.
For more commentary, check out
NFLMocks.com
.
---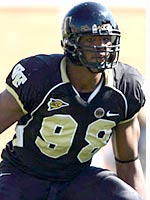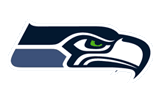 Pick #4: Seahawks select Aaron Curry (OLB, Wake Forest)
kagezilla
(user)
: Well, I think the future of the franchise is worse off now because of a GM that is obviously more worried about making an immediate impact, than where we're going to be 3-4 years from now.
I guess he figures if he lasts 4 years were good enough for him. That is 4 full years of buying scratcher tickets and playing Keno, so maybe the odds are with him. I'm just glad they didn't take Crabtree. Curry was No. 2 on my list, so I'm not devastated, but they really missed an opportunity with Sanchez.
Thread: Seattle fans talk about Curry
---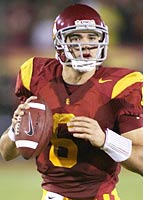 Pick #5: Jets select Mark Sanchez (QB, USC)
***From Cleveland***
tony spro
(user)
: Great pick. This was a move they had to make. Clemmens was not the answer. Sanchez has the ability to be a great QB for years to come. Did they give up to much? I don't think so. QB is the most important position in football. You don't get a chance to get a franchise QB often.
The Jets had the chance, took it and I think it was brilliant. Now they need a WR. That's what they need to look at later in this draft. Maybe move up and get a Kenny Britt? That's what they need to do next. Great move
Thread: Jet fans debate Sanchez
---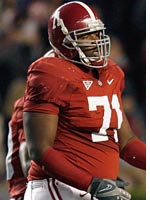 Pick #6: Bengals select Andre Smith (OT, Alabama)


NFLDraftSite.com :
There's no denying that Andre Smith is a massive tackle,and will help protect Carson Palmer's knee, help jumpstart the running game again and fill a tremendous need.
Again, Marvin Lewis takes a chance on a player with character issues. Hopefully the Bengals off-field issues will not increase
For a full 7-round mock draft, check out
NFLDraftSite.com
.
---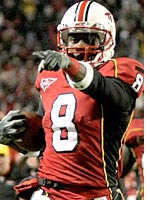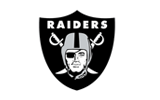 Pick #7: Raiders select Darrius Heyward-Bey (WR, Maryland)
Chris Shellcroft
(NFLMocks.com)
: That the Raiders would pick a wide receiver who ran a 4.3 40-yard dash is not a surprise. That they would pick dariusDarrius Heyward-Bey over Michael Crabtree is a stunner, plain and simple.
Despite never working out for an NFL team due to injury, many saw Crabtree as the top player in the draft. The NFL draft is truly a crap shoot and by picking the Maryland speedster over Crabtree of Texas Tech, the Raiders have shown they're more than willing to roll the dice and pray not to see snake eyes.
For more commentary, check out
NFLMocks.com
.
---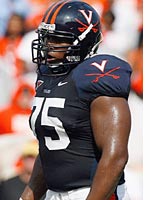 Pick #8: Jaguars select Eugene Monroe (OT, Virginia)
Chris Shellcroft
(NFLMocks.com)
: Jacksonville can thank Al Davis for this gift. Had Tom Cable has his way, the Raiders would have grabbed eugenemonroeVirginia's Eugene Monroe at number seven. Instead, the Jaguars were gifted an elite left tackle with the 8th pick in the draft.
There was one point in time where Monroe was considered as top 5 talent, if not the top pick overall. That's the draft for you.
For more commentary, check out
NFLMocks.com
.
---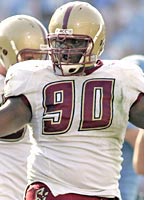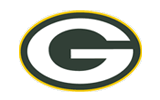 Pick #9: Packers select B.J. Raji (DT, Boston College)
NFLDraftSite.com :
In switching to the 3-4 defense, B.J. Raji will be a perfect fit on this new line. This guy is a huge line stuffer, and will certaintly help pressure the quarterback and improve a leaky run defense.
Hopefully, he'll be able to bring out the potential of some of their young defensive linemen.
For a full 7-round mock draft, check out
NFLDraftSite.com
.
---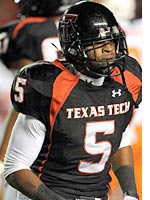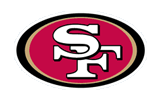 Pick #10: 49ers select Michael Crabtree (WR, Texas Tech)
sportsgeek08
(user)
:
I was literally dancing around the room when Green Bay picked BJ Raji. Crabtree gives our receiving corp a huge boost and silences all the critics who said we should've taken a receiver last year. Let's see where those guys are five years from now when we're comparing Crabtree to DeSean Jackson, Limas Sweed, etc. But anyway, I'm really excited to add him to the mix of Josh Morgan, Jason Hill, and Brandon Jones and to the tutelage of Isaac Bruce. I hope he gives Jerry Rice a call tomorrow and asks him to teach him everything he knows.
As for our second pick, if Connor Barwin, Clint Sintim, etc. is there at the time, I don't think we have to wonder who they're going to take. Unless there is a tackle prospect who I haven't heard anything about (highly possible) that the Niners love, I think we'll go with defense. Maybe a running back at that spot. But that's a big maybe.
Thread: Will Crabtree help?
---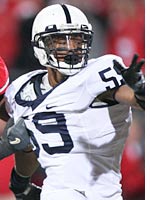 Pick #11: Bills select Aaron Maybin (DE, Penn State)


sie-
buf-col-cha
(user)
:
I was so happy when Brian Orakpo fell into the Bills laps at No. 11, but the Bills took Aaron Maybin instead. Most experts say that Orakpo is the better DE... so why did the Bills go for Maybin instead of Orakpo?
I'm guessing Maybin was the guy they wanted going in, but how could they pass up the better player at the same position, and the top-rated overall player (at the time of the pick) at the Bills biggest need position?
Thread: Why not Orakpo?
---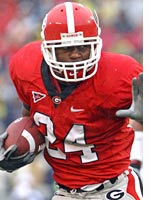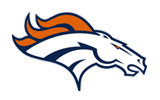 Pick #12: Broncos select Knowshon Moreno (RB, Georgia)



GoSteelers!86
(user) :
Moreno to the Broncos to join LaMont Jordan, JJ Arrington, Corell Buckhalter, Selvin Young, Ryan Torain and Peyton Hillis, and I am probably missing one or two. I was kind of buying into them until this pick, they have no direction at all, McDaniels will be gone in three years. I am not saying Moreno isn't worthy, he may very well be but how many RBs can you use?
Another thing, don't you think that Stafford or Moreno has to be a bust? I mean how could a team have the best QB and the best RB and not have been better than Georgia? I would bet one of them was being left alone for the other one by SEC defenses
Thread: 2009 NFL Draft talk
---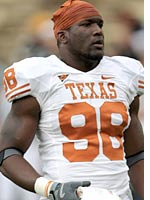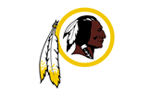 Pick #13: Redskins select Brian Orakpo (DE, Texas)
.dj.hobbes
(user) :
I'm pleasantly surprised and very happy Orakpo fell to No. 13.
Would have loved to trade back, but I thought for sure he was going to be gone when Buffalo came up at 11. Then, I thought he would for sure be gone at 12 to Denver. Nope. And you can't trade back when a sure thing falls into your lap.
They made the right choice, and also I'm so thankful we lost out on the Sanchez sweepstakes. I'm sure he'd have been fine, and I think it's a great move for the Jets, but it wasn't for us. The Skins already have a QB, and now, for the first time in a long time, I think we have a D-Line too.
Thread: Redskins draft talk
---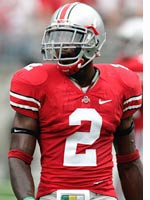 Pick #14: Saints select Malcolm Jenkins (CB, Ohio State)



Nightshade1 (user) : Jenkins is one of the best defensive back prospects to come out of the Big Ten Conference, drawing comparisons to Michigan's Charles Woodson . The similarities in their game is what most impresses pro scouts, as both are known for their physicality in playing the bump-and-run, along with the ability to make game-changing plays.

The comparisons between the two continue, as most experts also envision Jenkins moving to free safety in the professional ranks, a position Woodson has had great success playing, for the Green Bay Packers . The three-time All-Big Ten choice usually plays on the wide side of the field, but often shadows the opponent's best receiver.

Called a natural pass defender with great instincts and outstanding speed and quickness, Jenkins excels at man-to-man coverage. He tied the school career-record by returning two of his 11 career interceptions for touchdowns and has also used his excellent leaping ability as a standout special team performer, having blocked three kicks during his career. In 49 games for the Buckeyes, he has never allowed a touchdown reception.

Thread: Malcolm Jenkins breakdown
---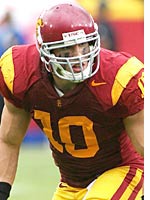 Pick #15: Texans select Brian Cushing (ILB, USC)



NFLDraftsite.com:
With an improved defensive line, being able to slip Cushing next to DeMeco Ryans should make for an incredible pass rush, as well as an impenetrable running defense.
If Xavier Abidi proves worthy of last year's pick, and their secondary improves and stays healthy, this could become one of the best defenses in the league
For a full 7-round mock draft, check out
NFLDraftSite.com
.
---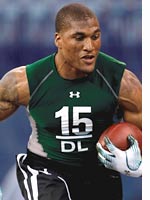 Pick #16: Chargers select Larry English (OLB, Northern Illinois)




LTowns515 (user) : I think AJ Smith picked this guy as insurance in case Merriman does not come back at 100% and/or they cannot agree on a new contract next year. I just don't understand why they could not look for a pass-rusher in later rounds.

I think the DE from Tenessee (Ayers) would have been a more logical choice to replace Igor, or we could have dropped down who knows how many spots to get English and pick up a 2nd round pick. I know you're smarter than us when it comes to football talent, AJ, but you just overpaid for the 16th pick with this guy.

On a lighter note, how comical is Al "Grandpa Munster" Davis when it comes to the draft and free agent signings. Classic.....
Thread: Chargers war room
---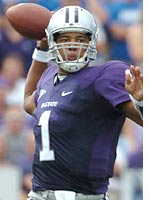 Pick #17: Buccaneers select Josh Freeman (QB, Kansas State)
***From Jets through Cleveland***


ebonyrod2
(user)
: I think the pick was too high, Josh should have been a high second-round draft pick. Now we are gonna have to pay Josh first-round money and sign him for a long period of time. He is a project at most. All the talking heads seem to agree that this player should not have been taken as high as a first round.
As I understood it, we were to go into practice with 4 quarterbacks, but I suppose the coaches and management changed their mind. So far, this is the only decision that I have second-guessed the new coaches on. They have inside in formation that I am not privy to, so I will trust them and hope this decision works to our advantage.
I just would have thought we would get a few defensive players, and if Josh was still available in the second round, go ahead and pick him.
Thread: Let the Josh Freeman era begin!
---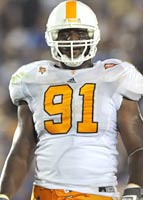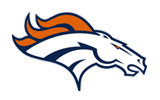 Pick #18 : Broncos select Robert Ayers (LB, Tennessee)
***From Chicago***
Bogballa33
(user) :
At 6'2" 273, Robert Ayers will be our DE. McDaniels believes Ayers can add 20 pounds to his frame, but was that the best we could do in the first round with the 18th pick? He ran just under 5 seconds in his 40, so it's not like he has blazing speed. Im a bit baffled. To me Evander "Ziggy" Hood would have been the better pick, if that's the direction they wanted to go.
6'2 273 is too small to play DE in our new 3-4 defense, and I don't wanna even get started about the idea of having him play OLB. Moreno and Ayers just do not make any sense and no one here can justify these picks to me.
Im crossing my fingers for DE Jarron Gilbert, OLB Connor Barwin and DT Sammie Lee Hill with our next picks.
Thread: Robert Ayers?
---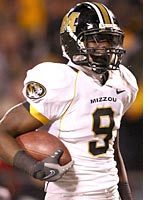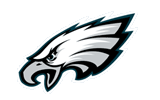 Pick #19 : Eagles select Jeremy Maclin (WR, Missouri)
***From T.B. through Cleveland***
Chris Shellcroft
(NFLMocks.com)
: After yet another trade by the Cleveland Browns - this time swapping with the Philadelphia Eagles - Jeremy Majeremy-maclinclin has fianlly heard his name called by Roger Goodell.
The Eagles, in a bit of a head scratcher, selected the Missouri receiver with the 19th pick of round one. One has to wonder: What does Maclin give you that Desean Jackson doesn't already?
For more draft commentary, check out
NFLmocks.com
.
---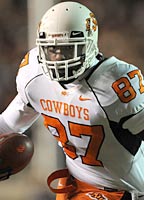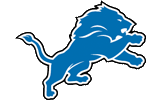 Pick 20# : Lions select Brandon Pettigrew (TE, Oklahoma State)
***From Dallas***
Chris Shellcroft
(NFLMocks.com)
: With Matthew Stafford officially in the fold, the Lions used their second pick of round one to get an intermediate nfl_g_pettigrew_576target for their new franchise QB. With the 20th pick of round one, Oklahoma State tight end Brandon Pettigrew became a member of the Detroit Lion family.
Pettigrew, the best TE prospect in the draft, was thought to be a possible top 15 pick before he posted a lumbering 4.85 in 40-yard dash at the combine.
For more draft commentary, check out
NFLmocks.com
.
---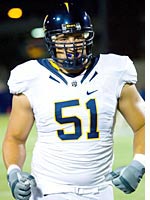 Pick 21# : Browns select Alex Mack (C, California)
***From Jets through T.B.***
BigBlueFan21
(user)
:
It's not sexy, but it's a pick that sures up a weakness on the line. Not only that... we will have him for 10 years anchoring the line. I think they see a defensivly deep draft, and a draft low on the one line need we had.
Good centers are hard to find. I still think Matthews is there at 36th, unless we use one of the 6th rounders to move up some. Maybe the Edwards trade is going through and they get a backer at 29th.
I like this: As unsexy as it is, the AFC North requires a beast offensive line. Steinbach, Mack and Thomas for years to come means that the QB's blind side is safe. I really hope they move Anderson, or if they can, get a team to give up a first for Quinn.
Thread: Browns go drafting
---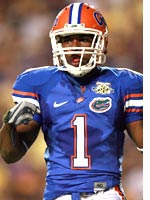 Pick 22# : Vikings select Percy Harvin (WR, Florida)
backnine31 (user) : Love it or hate it, this has the possibility of being the defining moment of Childress's career. I think the results of this pick will seal his fate. If he excels, obviously Vikes probably improve again this year and Childress stays. If he's a bust and the Vikes regress, Chilly's gone.

My opinion, great pick. One great receiver can make an entire offensive line better. One lineman can't do that to your receiving corps. Couple that with the fact that the gap in talent level between Michael Oher and a lineman taken in the 2nd round will be far less than the gap between Percy Harvin and pretty much any other receiver in the draft and it really becomes a no-brainer.

My last point is that this pick will finally force Childress to get creative on offense. Minnesota Vikings fans will not put up with vanilla anymore. There are now too many weapons on this team to "manage the game" and try to win at the end. It's time to start dictating pace and tempo to the other teams and shoving it down their throats. Even if Harvin misses some time for whatever reason, the playbook should still open up and I think that will do nothing but benefit the entire squad.

Thread: Minnesota reacts to Percy Harvin
---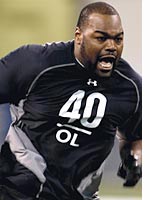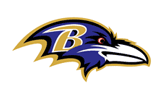 Pick 23# : Ravens select Michael Oher (OG, Mississippi)
***From New England***

m3t4L (user) : Wow, he did it again!! Ozzie Newsome has worked that draft day magic yet again. This pick just screams VALUE, the kid was ranked 13th overall... out of everyone in the entire draft. The O-line is going to be a real strength, giving Flacco all day to throw and the receivers all day to get separation!

Like Harbaugh said, with no real holes in the team, we can draft the best player available. They're not drafting based on need! It's a wonderful thing....
Thread: Michael Oher, baby!!!
---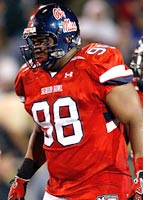 Pick 24# : Falcons select Peria Jerry (DT, Mississippi)
canesfan4lyf
(user)
:
Are you kidding me!? We filled two needs with two players that both have top-20 talent. Some scouts have said Peria Jerry could end up being better then B.J. Raji.
I don't know about that, but he is a legit top-20 prospect that will be key in the rotation with Jonathan Babineaux, Trey Lewis and Kindal Moorehead. Some say he's not a good fit, but I say he's fine... if Trey Lewis is healthy and we can have excellent depth and rotation with him.
Thread: Saturday could not have gone better for Atlanta
---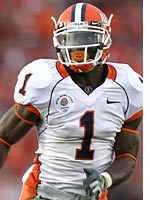 Pick 25# : Dolphins select Vontae Davis (CB, Illinois)
NFLDraftsite.com:
Miami got a great player at a position that was much needed. By improving their secondary, their defense drastically improves. With Davis's athletic ability, and pure cover skills, Miami fans should be very happy with this pick.
For a full 7-round mock draft, check out
NFLDraftSite.com
.
---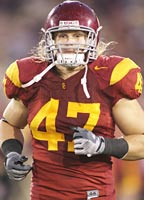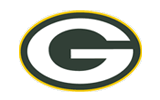 Pick 26# : Packers select Clay Matthews (ILB, USC)
***From Baltimore through N.E.***
G&GinPTown
(user)
:
I'm very happy with both picks, but we certainly gave up too much for Matthews. There is no way to say we didn't. We spent three high picks on one player? I just don't get it. I think a 2nd, 3rd and 5th would have been a little more even. Ted Thompson really, really put his stock in Matthews, and he had better pan out (and start from day one) or he will be killed by the TT-haters.
Even though we gave up too much, it sure is nice to add two solid first-round, high-end players to this defense. I couldn't be more excited about the defense this year. We are getting three solid players back from injury (Jenkins, Bigby and Barnett), drafted two solid players who should both be starters, and brought in one of the best defensive coordinators in the entire NFL. Plus, we hired a great defensive staff around him. I really see the Packers "D" being top-10 this year, and possibly even top-5.
Thread: Official Packers draft talk
---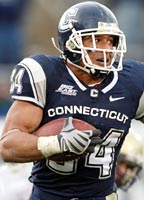 Pick 27# : Colts select Donald Brown (RB, Connecticut)
ColtsSB07
(user)
:
I think the Colts have lost confidence in Addai. Addai is more of a 3rd down type back now, and I think he's soft as well. Even in a split with Rhodes last year, Addai did not look good. You can point to the line, which deserves some of the blame, but Addai just doesn't seem to run as hard as he should, or have the fire in him to get the job done.
We lost Rhodes. Who knows what is going to happen with Hart and his knee. Simpson is small. And we are not going to bank on Ball, who played only one game last year.
The more I think about it, the more sense it makes. We need a running game. If you actually look at the stats, our defense was ranked higher than our offense last year. Not to say our defense doesn't need work, because we all know it does, but I trust the Colts to make a few solid defensive selections later on.
We needed this pick. Our running game was horrible last year. Donald Brown led the nation in rushing last season... playing for UConn of all places. He also blocks well, catches like a WR and is fast. Great pick, Polian!
Thread: Is Donald Brown a good pick?
---
Pick 28# : Bills select Eric Wood (C, Louisville)
***From Carolina through Philly***
NFLDraftsite.com:
Buffalo certainly needed some help on the offensive line, although an offensive tackle might have been better to address.
Eric Wood is a smart player, who will give more protection for Trent Edwards to find his new target.
For a full 7-round mock draft, check out
NFLDraftSite.com
.
---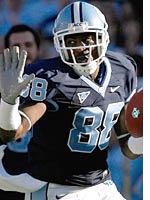 Pick 29# : Giants select Hakeem Nicks (WR, North Carolina)
GMEN
(user)
:
I grew up about 20 minutes from the Meadowlands and am a diehard Giants fan, but now live in Chapel Hill and have been down here for several years. I've seen Nicks play the last few years and I don't think anyone needs to worry about him gaining weight.
I expect him to show up in camp in great shape, and fans will be happy with this pick after he gets on the field. He has hands like glue, and as much as I love Eli, he does need that kind of receiver to bail him out once in a while. He also doesn't have a great 40 time, but if he gets a step, he has unbelievable separation speed. I have never seen him caught from behind. I'd rather have a player with game speed that combine speed.
Thread: We should have drafted Stevie Nicks
---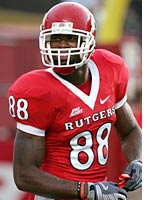 Pick 30# : Titans select Kenny Britt (WR, Rutgers)
jayhawkpack786
(user)
:
I get weary when there is a pick concerning a 6'3/6'4 WR, because that starts to remind me of Tyrone Calico and his one good game as a pro before crashing and burning with injuries.
Moreover, I do like this pick from the standpoint that it gives us another deep threat to compliment Nate Washington and Justin Gage, but I would have liked to see us get more of a possession receiver. I guess he was the best pick available at the time.
I got the chance to see this kid in college many times, and he is certainly an impressive route runner with excellent breakaway speed. Obviously, his pass dropping woes are well documented, but we have seen many receivers his size with suspect hands, and some have turned out all right... Terrell Owens for example.
As Pete Prisco noted, this is a "need pick", unlike some of the picks we made in previous years, such as cough cough... Travis LaBoy. I think in a matter of 2-3 years, he may become our best receiver, but I guess that is not saying too much.
Thread: Titans take Kenny Britt
---
Pick 31# : Cardinals select Chris Wells (RB, Ohio State)
AZ fan#1
(user)
:
I can't believe Arizona got a high quality player at a very low draft pick. Cards got very, very lucky to draft a player of that caliber that low.
Not only is he good, but he'll come at a decent price since we got him that late. We got a great quality player who we need to complete this offense. Him and Tim Hightower are going to be splitting time, making this team a very dangerous team offensively. Whisenhunt will now be able to incorporate a balanced pass and run attack, which he intended to do since he first came to Arizona.
Great day to be a Cardinals fan.
Thread: Wells is our man!!!
---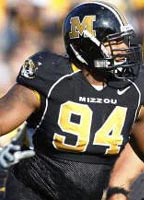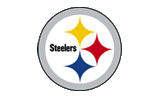 Pick 32# : Steelers select Evander Hood (DT, Missouri)
GoSteelers!86
(user)
:
I love the pick... Once Mack and Wood were off the board, he was exactly who I was looking at. He could be a DE or a NT in a 3-4, seems to get good penetration and has the bulk to clog holes. Love it.
The Steelers likely will lose Keisel or Hampton, and he could be a candidate to replace either. The second round is going great for us too, there are still only seven offensive linemen off the board, so there is going to be something good at 64.
Phil Loadholt is starting to look like a good possibilty, Duke Robinson starts to come up again as well. Robinson was the Steeler mock favorite until mid-February, but as their first-round pick.
Thread: Ziggy Hood
---